Sometimes you're the bug.
I arose before my alarm went off, well-rested and in high spirits this morning. That should have set me on edge. Instead, I was like Cinderella before the ball– beset upon by the bluebird of happiness.
The fact that today is Monday is yet more evidence that I should have been prepared for the prospective effects of an imminent Mercury in retrograde.
I worked on my class notes for 3 hours before class and then uploaded the wrong set to Moodle. I was able to download the information I needed from the book publisher's site, and struggled through class like a 5-star running back with no offensive line trying to run it up the middle on 3rd down against Alabama.
It was ugly and got uglier.
When I tried to do an end-around the notes situation by using the the document camera, the projector wouldn't work. Nor did it work when I tried to switch back.
Reboot.
Restart.
Restrain myself from going full on Bobby Knight in the classroom when the blue screen of death remains on display.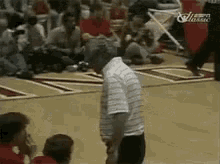 After a grueling class (for everybody), I made it back to my office where I managed to spill my lunch on the floor.
Today was one of those days. One of those days where I'm the bug and not the windshield.
The good news is that I can regroup and make another run at it on Wednesday. Wish me luck.